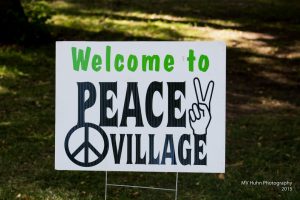 ---
Live Schedule for Workshop Presenters and Speakers
DAY
TIME
WORKSHOP TITLE
Presented By:
LENGTH
End
Featured
FRI
12:00:00
Welcome to Virtual ComFest 2020 Introduction
0:02:14
12:02
FRI
12:02:14
Comfest 05 Live Arts stage setup
0:01:14
12:03
FRI
12:03:28
Poet Barbara Fant performs "Our Lady Justice"
Barbara Fant
0:00:46
12:04
FRI
12:04:14
Welcome to Workshops page – Julie Kurzenberger – Virtual Comfest 2020
Comfest
0:01:23
12:05
FRI
12:05:37
Yamuna Demo with Renie Viola – ComFest 2020
Renie Viola
0:19:48
12:25
Renie
FRI
12:25:25
We're All Downstream – Columbus Community Bill of Rights
Columbus Community Bill of Rights
0:01:10
12:26
CCBOR
FRI
12:26:35
Columbus Community Bill of Rights News Release 05 28 2020
Columbus Community Bill of Rights
0:06:46
12:33
FRI
12:33:21
Grassroot Ohio- Columbus Community Bill of Rights Sues Columbus- Bill Lyons, Tish O'Dell 6/19/20
Columbus Community Bill of Rights
0:28:04
13:01
FRI
13:01:25
ETSS wishes you a happy Comfest!
Ethiopian Tewahedo Social Services (ETSS)
0:00:26
13:01
Sierra Club
FRI
13:01:51
Ready for 100 Ohio, by Eve Warnock of OBLSK Interactive
OBLSK, Sierra Club, Ready for 100 Columbus
0:03:35
13:05
FRI
13:05:26
Climate Reality Project Truth in 20, by Mary Delamatre
Sierra Club, Ready for 100 Columbus
0:18:54
13:24
FRI
13:24:20
What Could a Green New Deal Look Like? by Cathy Cowan Becker
Sierra Club, Ready for 100 Columbus
0:26:05
13:50
FRI
13:50:25
Ruben Castilla Herrera – 2012 "Libby" Award Presentation Live at Comfest 6-23-12
0:11:32
14:01
FRI
14:01:57
2017 – Intro to fungus Cultivation
John Carnes
0:54:51
14:56
FRI
14:56:48
Comfest 2019 (Tim Joseph)
0:05:40
15:02
FRI
15:02:28
Shape Your Future: The 2020 Census
2020 Census
0:01:21
15:03
Census
FRI
15:03:49
2020 Census Recruiting Video for ComFest 2020
2020 Census
0:00:17
15:04
FRI
15:04:06
Vegan Shift – The Unequivocally Vegan Beacon – Virtual Comfest 2020
Vegan Shift
0:01:48
15:05
Vegan Shift
FRI
15:05:54
Vegan Athlete Samuel Hartman @ ComFest 2017
Vegan Shift
0:13:43
15:19
FRI
15:19:37
Eriyah Flynn, Founder of VeganShift @ ComFest 2017
Vegan Shift
0:11:54
15:31
FRI
15:31:31
ComFest welcome from Jen Knox
Jen Knox
0:00:52
15:32
Jen Knox
FRI
15:32:23
A Creative Flow and Writing Prompt
Jen Knox
0:20:56
15:53
FRI
15:53:19
Liberty & Sam
Liberty & Sam
0:05:42
15:59
FRI
15:59:01
Andrea Downs MC video for Comfest 2020
Andrea Downs
0:03:05
16:02
FRI
16:02:06
Martin Luther King Jr.'s 'Letter from a Birmingham Jail'
Troy Anthony Harris
0:26:18
16:28
Troy
FRI
16:28:24
Historian Rita Fuller-Yates talks African American Representation oh the Ohio Statehouse Lawn
Rita Fuller-Yates
0:22:25
16:50
Rita
FRI
16:50:49
We Shall Overcome at the Columbus Comfest
0:00:57
16:51
FRI
16:51:46
Drum Circle..2014 Columbus Ohio Comfest…
0:07:41
16:59
FRI
16:59:27
2014 -Comfest Logo Design
0:02:52
17:02
FRI
17:02:19
2019 – The Other Side of the News [S01:E06]: COMFEST SPECIAL REPORT; Native American Walkers
Columbus Free Press
0:41:39
17:43
FRI
17:43:58
Tish O'Dell – Community Rights/Nature's Rights at Comfest, 6/29/19
Ohio Community Rights Network
0:19:49
18:03
FRI
18:03:47
It's All Been Done Radio Hour
It's All Been Done Radio Hour
0:51:44
18:55
IABD
---
"Sometimes overshadowed by the celebration of great art, music, food, drink, the beautiful surroundings, reconnecting with friends, and great vibes, it is easy to lose sight of ComFest's Purpose. Sometimes it gets drowned out by the party. Guided by ComFest's Statement of Principles and Mission Statement, The Spirit & Purpose (S&P) Committee aims to bring that purpose to the forefront, inserting it into every aspect of the Festival and determining how it is perceived by the public.
---
  Some of the ways S&P achieves these goals:
Selecting and developing purpose-driven content emphasizing the important current issues, annual theme and slogans.
Supporting and coordinating with other festival committees to achieve message cohesion.
Developing and nurturing ComFest relationships with community organizations, social leaders, and local artists.
Selecting and scheduling the workshops and speakers.
Overseeing the Peace & Healing Tent, Emcee Selection and Training, Stage Announcements, Art in the Park, Supervising the ComFest Museum, Coordinating Photographers & Videographers, Retreat Planning, The Awards Ceremony, ComFest Merchandise, ComFest 365, Future Planning and more.
---
---