Volunteer Applications for 2023 are OPEN!!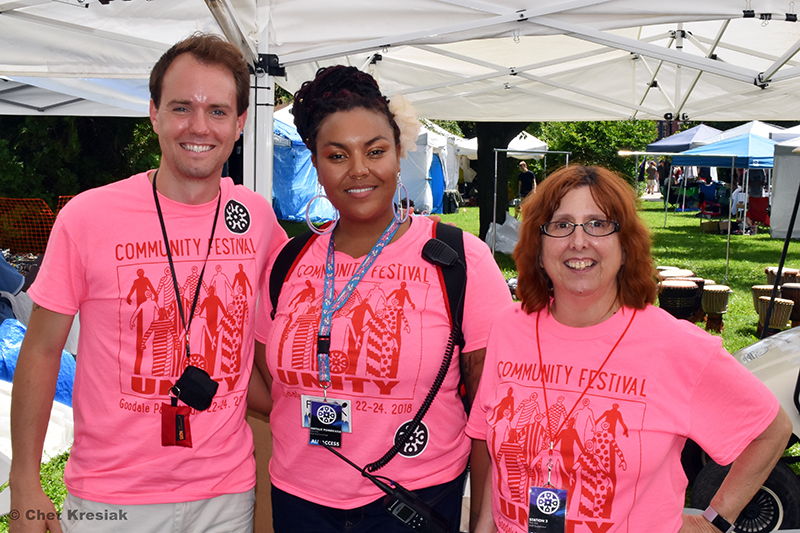 Behold, the power behind ComFest – OUR VOLUNTEERS!
ComFest is an entirely volunteer run festival, which means we literally couldn't pull this off without each and every volunteer. Energetic, friendly volunteers are needed all over for a variety of jobs. We have roughly 3,000 volunteer shifts to fill each year, so there's plenty of room for you to join the ComFest family!
What do you get when you volunteer?

 
You get that year's ComFest t-shirt - in fact, it's the only way to get it. You also get volunteer chips - each worth $4 at any bar or food vendors.
Want to volunteer, but not sure where? Read about just a few of the many different volunteer roles we have available at the festival to see where would be the best fit.
Click on the Volunteer Now button when you're ready to sign up! More detailed information on your volunteer duties can be found on the volunteer application.