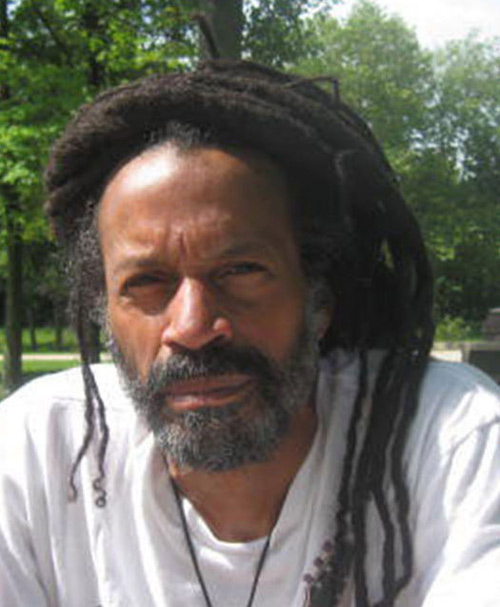 Influential Columbus musician and regular ComFest performer Tony "Doctah X" Harrington, passed away on Dec. 24, 2020. He was 72.
Originally from Lexington, KY, Harrington began his career as a blues musician. He lived in Europe where he toured with former Cream drummer Ginger Baker. He also performed with Bo Diddley, Albert Collins and John Lee Hooker.
Harrington settled in Columbus in the early 1990's and immersed himself in the then thriving Reggae scene which revolved around the legendary club Skankland and Roots Records. He played guitar with Ras Bonghi and then formed his own band Scarob.
A Doctah X DJ set at ComFest might incorporate reggae, traditional blues, rock and jazz that he had worked out over countless hours at his studio, the "House of Dub." 
Those who knew Harrington would say that his existence centered on music. Seeing him at ComFest or Hot Times with his big smile and dreadlocks, one was quickly swept up with him in the moment. He was obviously in touch with the universe and brought you in with him.
Outside of a performance, Harrington was soft spoken, humble and exuded kindness. He was a listener, teacher, mentor to many and, perhaps most importantly, deeply curious. 
For 15 years he worked at the Columbus Metropolitan Library perhaps in part because he was on a quest for knowledge, and a mission to guide others to knowledge. He was particularly drawn to working with younger library patrons, bringing them to the magic he found in music and sounds.
Harrington left behind an abundant legacy of sound for generations to come to and discover. While we're forever grateful for that, there is an absence of beat, groove, vibration and discovery that is not likely to be filled.