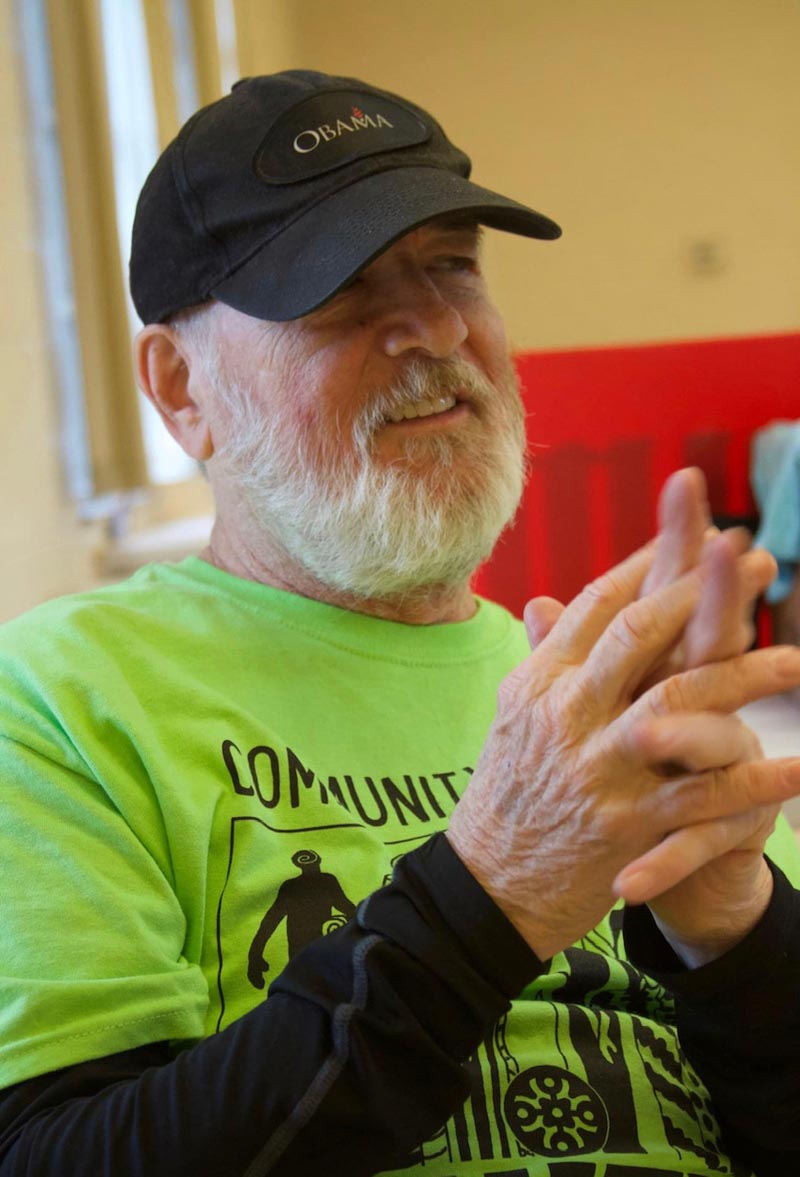 Tom would hang out with his daughter Erie Meyer in the ComFest Museum where Erie was acting as a docent sharing the history of ComFest with attendees escaping the summer heat in the Goodale Park shelter house. Tom could always add a few stories from his experiences as well. ComFest served as a time for his family and friends to get together to volunteer, share stories and dance.
You could say Tom was opinionated, but that might be an understatement. He was never one to step back from lively political discussions. Tom was a well-known Democrat and community activist in Central Ohio who worked in the Statehouse for 33 years where he handled communications for the democratic caucus, pursued important investigative journalism, championed progressive causes, and mentored dozens of young interns. He also devoted countless hours to political campaigns, helped save neighborhoods and green spaces and was a self-taught expert on pre-historic native Ohio artifacts. His political memorabilia auctions raised thousands of dollars for local candidates.
Tom's political will was so great that while he was in the ICU at The Ohio State University Hospital, he managed to cast an absentee ballot in the 2020 election – a straight Democratic ballot. It was his way to stick it to Trump and the right-wing Republicans one more time.
In remembrance, The Tom Meyer Public Interest Fellowship will be awarded annually to individuals who are beginning their own life-long career in social justice advocacy in Columbus, and intend to work in a public interest field that reflects Mr. Meyer's interests and passions.   The Fellowship will support this individual's work at a local nonprofit advocacy organization or nonprofit journalism outlet whose reporting is focused on social justice issues.  The Fellowship will provide financial and other support as resources allow.