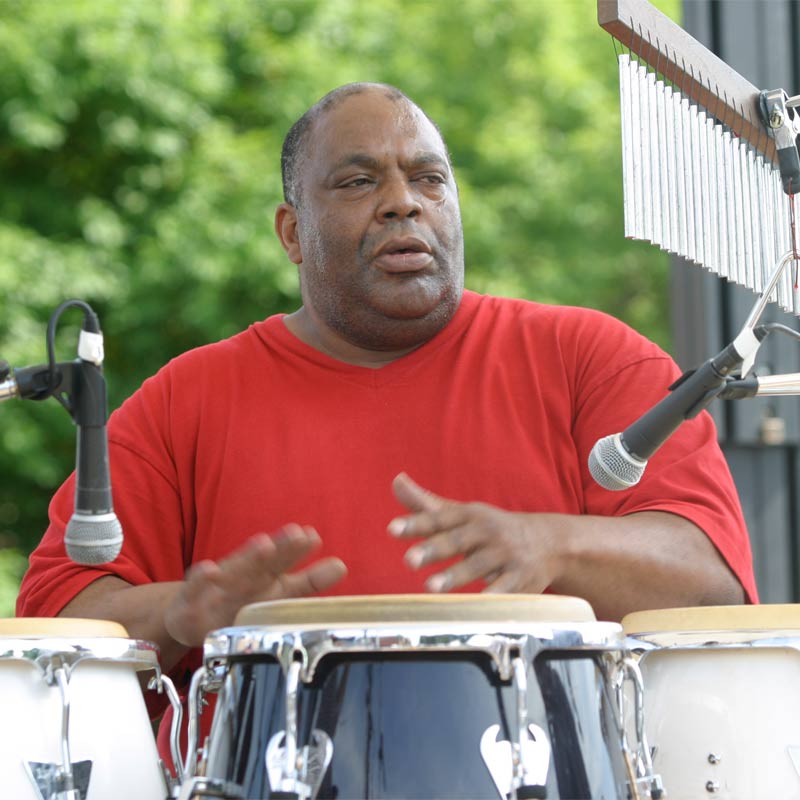 Ron's nimble fingers and fast-moving hands brought life to the drums. This influential Columbus percussionist, ComFest, and Hot Times performer has passed away. Hope began playing drums under the instruction of Master Drummer Tony West at age 10 in Dayton, Ohio.  While studying with Mr. West, Ron began performing with dance instructor and choreographer Leeland Johnson, who was engaged with an Afro Caribbean dance company at the time.  And as a result, Ron spent much of his preteen and teen years working with African, Caribbean, and jazz dance troupes.  At the age of 16, Ron began performing in jazz clubs in the Columbus area. 
In 1977, Ron formed a band while serving in the U.S Army made up partly of musicians from the 5th Infantry Division Marching band.  After his service he returned to Columbus and became lead drummer in the African dance troupe, the Uhuru Dancers.  He also worked with the Dayton Contemporary Dance Company, the Pittsburgh Contemporary Dance Company, the Olu Mekinde Dancers, Tony West and Imani, and Is Said and Advance Party.
During the early 1980s, Ron performed and recorded with Bobby Taylor and played with Arnett Howard and the Creole Funk Band, Sambateria, Yumbambe, and Bobby Floyd.
Ron was the director of the Short Stop Youth Center Drum Dance and Theater Ensemble and co-leader of the (Deep) Blue C.  
 After battling health issues over the last decade, Hope reflected on his work in an interview: "Music is now like a ministry for me, to give hope to people who feel like they're hopeless. That's what I'm doing for myself and for everyone else who wants to listen."