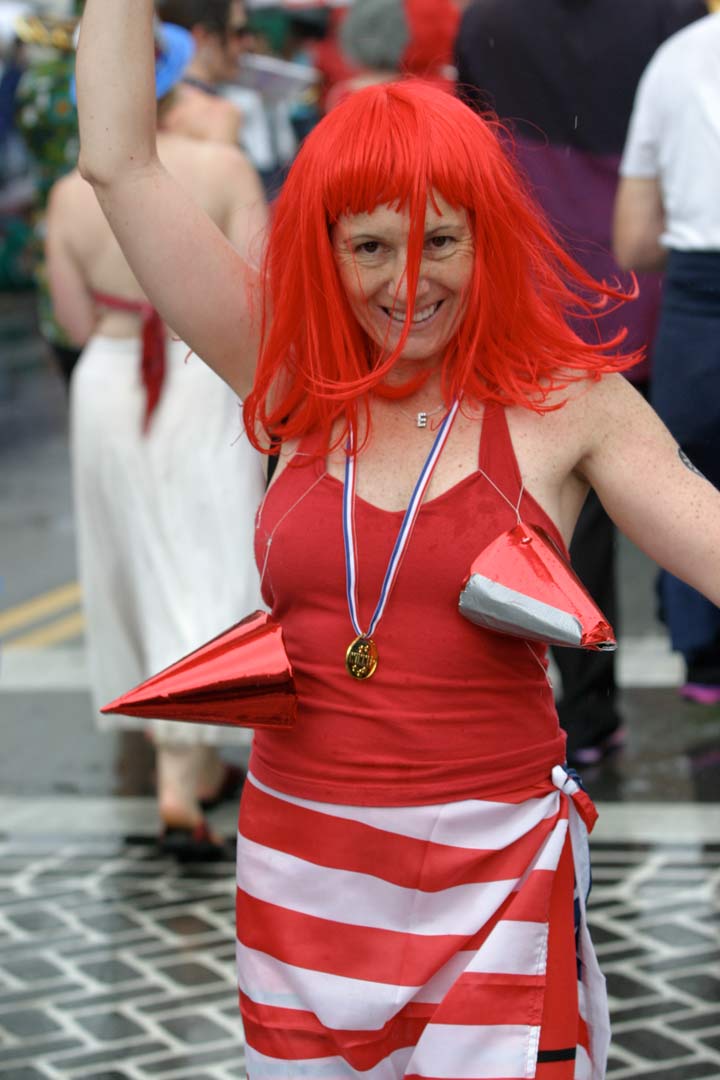 Emily was active with ComFest volunteering with Volunteer Central Cleanup & Recycling, Program Guide and other areas of need during ComFest. She also enjoyed and participated in the Doo Dah Parade for many years. 
Elizabeth Lessner shared the following memory: A dogwood tree was planted in her honor at Goodale Park because ComFest is where everyone remembers her happiest times. 
Years ago, I ran into Emily about a month before ComFest. At the time, I ran a bar on High Street and she lived in the Short North. Over beers, I complained about cleaning up litter from all the festivals. It was a passing comment and I forgot all about the conversation. 
ComFest came and as usual, Emily volunteered all weekend. I saw her bouncing around late Friday night. 
Saturday morning, around 7a.m., I got to work already exhausted. I looked out the window and saw Emily making her way across High Street. 
That morning, Emily awoke before dawn to quietly clean litter from storefronts on High Street- she had just finished my block and was headed across to do the other side. She just showed up and had I not seen her, she never would have told anyone she did it.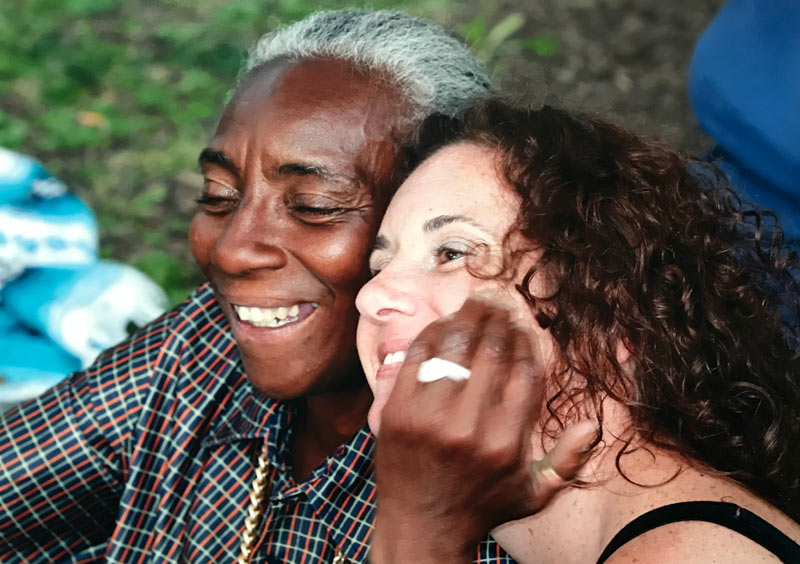 I ran across High St and asked how I could help. Smiling, she handed me a pile of ComFest mugs and asked me to recycle or run them through the dish tank at the bar and give them away. 
I took them back and washed them. I filled two of them with beer and went back across the street. We sat on the curb at 7a drinking beer on what was still a very quiet Saturday morning. I remember telling her that I was pretty sure that she was the actual spirit of ComFest. We spent the next hour cleaning more litter and it was the most fun I've ever had cleaning litter in my life. 
ComFest was so important to her- it reflected and celebrated her best self and inspired others to do the same.
Wendy Carney-Hatch led the search for Emily when she was missing. She started the Facebook group that is now 'Remembering Emily Noble'.  She fondly remembers swimming with 'Em' at her Westerville condo and how "..she loved our kids so much, she didn't even care when my younger son climbed into her bed soaking wet afterwards."  Wendy says: "I feel a strong spiritual connection with Em that developed over the long months of searching for her. Oddly, I feel in some ways I know her better now. "