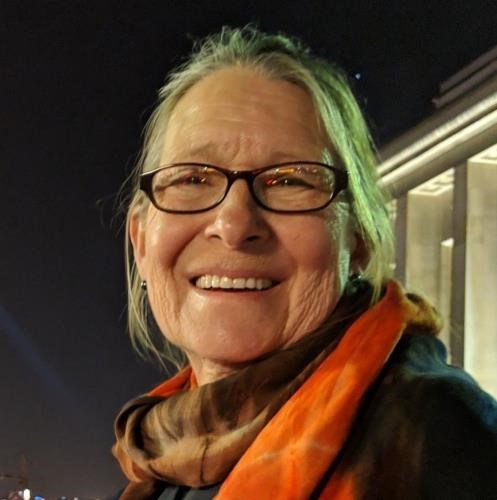 Deborah Roaden Babics was born in Maryland and lived a great deal of her life in Athens County with her husband Walt. Deb loved ComFest and first volunteered in 1999. She took volunteering seriously and each year would bring a group of family and friends to volunteer for some tough shifts. She was persuasive and kept encouraging others to be part of the ComFest volunteer experience.
Deb first assisted in a beer booth as a cashier. She signed up for a four-hour shift and ended up working two entire days. She enjoyed volunteering during the Halloween celebrations in Athens, Ohio, and applied her learned ComFest skills with their Clean & Safe Committee.
Deb always saw ComFest as more than a festival and felt it was a way of life and a family tradition to be passed down through the generations. Deb and Walt were ComFest Honored Volunteers in 2008.