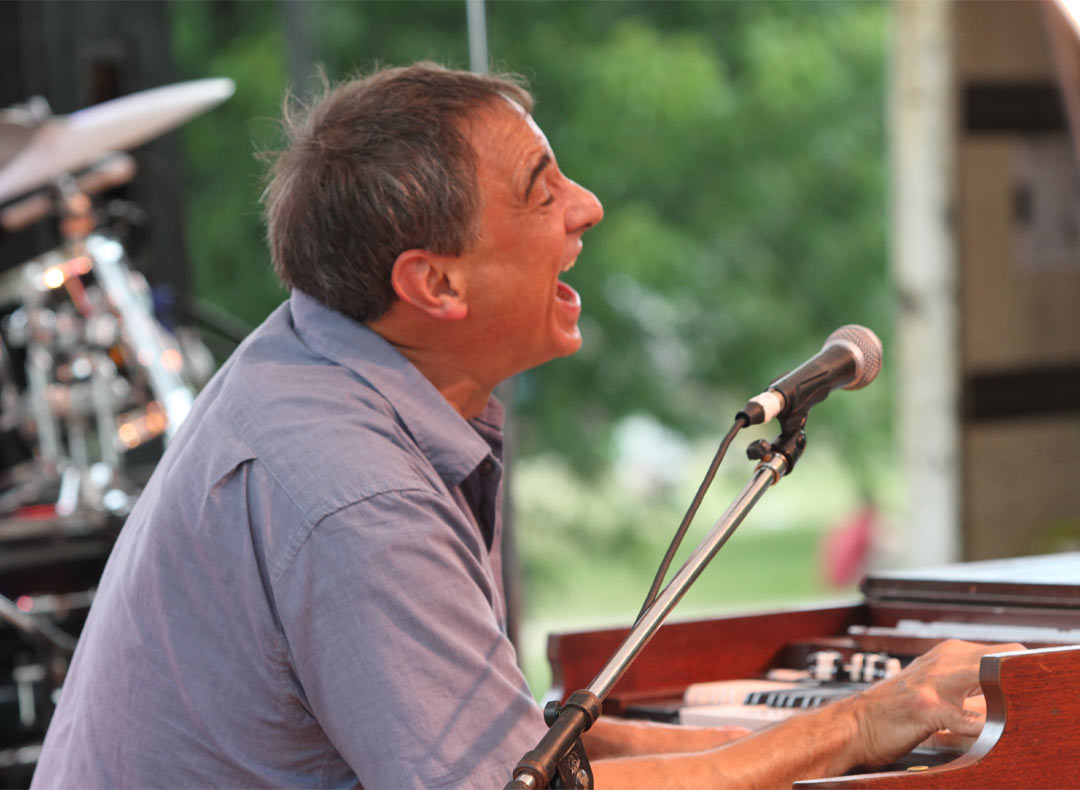 It was Friday night at the "I Wish You Jazz" stage, the first night of ComFest 2015. Hammond B3 organ master Tony Monaco was wrapping up opening night with a set that burned at least as hot as any he had offered during his traditional Sunday night closing parties over many previous years. His fingers danced over the keys as deftly as a ballerina on a stage; his foot dug the groove deep with the organ's bass pedals; and his face was flush with joy as it reflected the ecstatic response from the crowd.
The set seemed lit with uncommon inspiration, even by Tony Monaco standards.
As the heat of the afternoon dissipated from the tarmac around the stage, some in the audience knew the source of the fire that drove Tony that night. Having just come off a tour with guitarist Fareed Haque the week before, he didn't feel right and had surgery the Tuesday before ComFest. A stent was placed in his "widow maker" artery. A combination of stubbornness and love of performing at ComFest drove him to take the stage three days later, with doctors standing by backstage in case of trouble. "It was such a high to be alive and playing," Monaco declared in a recent email.
The night represented the uncommon passion he puts into all his gigs and the commitment that brought him to choose a career as a professional musician relatively late in life.
 Tony worked his first paying gig in 1971 at the age of 12, playing the accordion—he'd been learning the instrument for four years—to a backing track on the patio of the newly-opened Panzera's Pizza. (He plans to celebrate the 50th anniversary this year on a date TBA.)
Soon, the youngster partnered with his brother and sister in The Monaco Family band, which released two albums and performed on local TV, at the State Fair, and "a ton of weddings." By that time Tony was playing the Hammond B3 organ. "I always found repertoire that incorporated the Hammond B3 and (included) improvised music," he remembered.
Tony was caught up in the family concrete business in the '90s but still managed to play, that is, until his dad was diagnosed with cancer in 1997, forcing him to retire and get the Monaco house in order. A serendipitous meeting with B3 star Joey DeFrancesco changed all that. Monaco remembered the watershed moment:
"Six months after (my father) died, Jim Manieri contacted me to tell me the the 501 (jazz club) was opening and Joey DeFrancesco was opening all week … I offered to take Joey to dinner because I know music life is rough and I wanted to meet him. I had no intentions to get back into playing ... Anyway when I went to get him, he was giving a clinic at Fort Hayes. When I entered, someone said 'Joey, Tony's here.'... Joey said, 'oh hey Tony, I look forward to dinner'... then the voice said, 'no, you need to hear him play' .... OMG, I hadn't played in years ... I grabbed a groove and the rest is history!  He said I needed to release a CD and offered to produce me."
Released on Summit Records during his early-40s, 2002's "Burnin' Grooves," which included guitarist Derek DiCenzo and drummer Louis Tsamous, was his first real solo release and effectively introduced a major "new" jazz talent.
ComFest had heard that talent from Tony's first performance with an "organ centered" band named Grinder with guitarist John Boerstler, hornman Joe Crump, and drummer Aaron Scott in the early-'90s.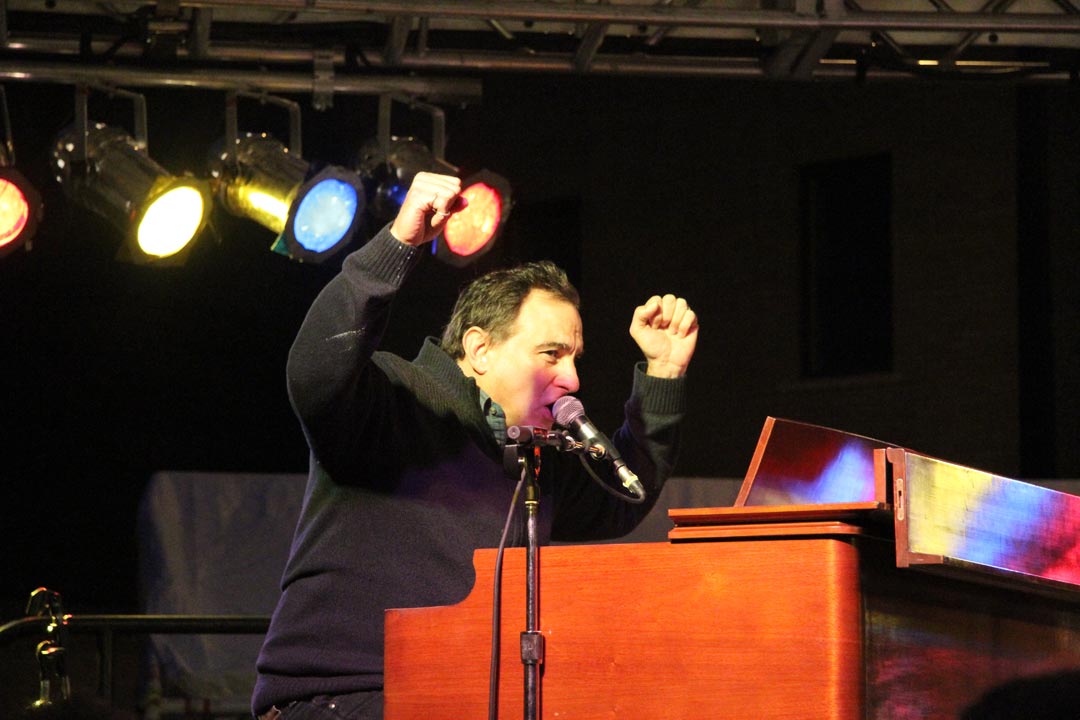 A decade later Tony began touring Europe with famed guitarist Pat Martino, then Japan with Martino and Harvey Mason and later on his own. His ties with Japan are particularly strong today.
"When they had the Tsunami 10 years ago I emailed some friends to see if they were ok," recalled Monaco. "It was to be the beginning of many tours as headliner in Japan. I met my wife Asako also on the trip during the tsunami while playing the Cotton Club! In Japan I have a manager and equipment ready!"
That's the kind of international acclaim that not only elevates ComFest but testifies to the rich jazz tradition carried on right here in Columbus.
"We're so incredibly blessed to have an international artist of Tony's caliber residing here in Columbus and as a long-time performer at ComFest," said festival volunteer Bill Kurzenberger, who nominated Monaco for the recognition.
"Tony is a torchbearer who lives and breathes the traditions of Columbus's amazing jazz heritage, paying tribute to Jimmy Smith and Columbus's own Hank Marr. It's a joy to hear Tony reminisce about the history of jazz in Columbus."
Pennsylvanian Smith's iconic B3 music was a revelation when the young, impressionable Monaco first heard him. Mike Fabish, the accordion/organ player in Tony's dad's wedding band gave him a copy of Smith's hits album. "On my little record player that I player Beatles 45's in my bedroom, I took off the adapter, changed the speed, and started to play the 22 minute whole side track 'The Sermon'," said Monaco. "By the end of the first side, I was baptized and am still testifying!"
At 61, Monaco doesn't appear to be slowing down. He got through the pandemic with the help of live streaming performances and a "large online teaching business for individual students and groups worldwide." And his string of unforgettable ComFest performances shows no signs of becoming anything short of panicked parties.
"When Tony makes that 'O' face," said Kurzenberger, "hang on tight because he's about to take that Hammond organ for a ride!"
— Curt  Schieber