Please contact Mike Folker with any questions or concerns, 614-404-7353
Please see below for detailed performance times. Again, please show up on time. With all of the performances we have our schedule is very tight. Please help us make things run smoothly for everyone.
Parking and Gates
Note – NOT all performers are given parking passes. Only park on-site if you've been emailed passes to use.
Park – Go to the corner of Dennison and Buttles, and head South on Dennison. Attendants will direct you through the barricades. You will park your vehicles (max 2) with your passes on your dashboard, which have your name and phone number written on it clearly.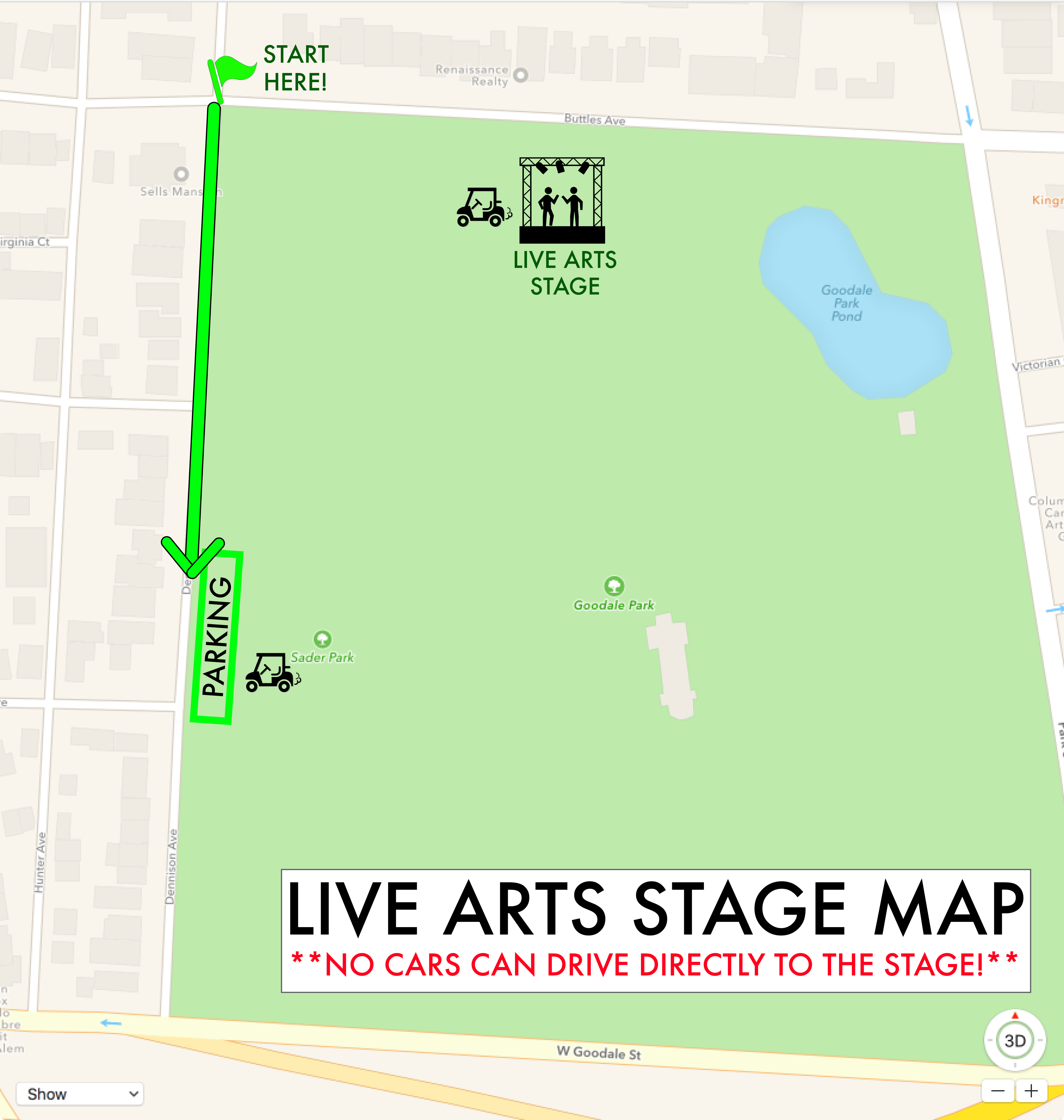 Live Arts Back Stage:
Changing tent will be provided