Goodale Stage Performer Information
Please contact Tommy Lee with any questions or concerns at 614-507-4809
For 2023, the Goodale Stage is located on W. Goodale Street between Dennison Avenue and Park Street, in the footprint of the former Off-Ramp Stage.
Parking and Gates
Park – Go to the corner of Dennison and Buttles, and head South on Dennison. Go south all the way to the corner of Goodale and Dennison and take a left. You will be directed to a parking space when you arrive. You will park your vehicles (max 2) with your passes on your dashboard, which have your name and phone number written on it clearly. Don't forget your parking pass! You will be unable to enter without it.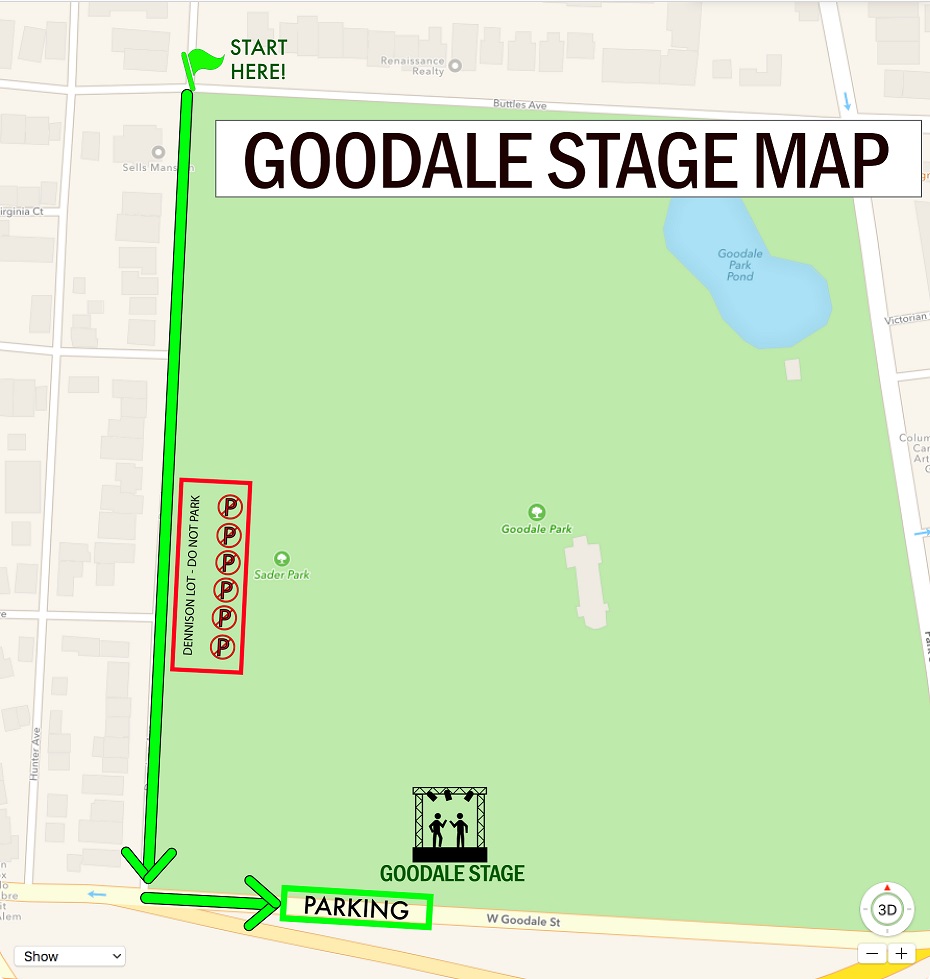 ---
Goodale Stage Backline
We want to thank Jordan Sound for providing the drum kit!
5-piece Drum kit – kick, floor tom & mounted toms. A snare drum is provided, however we suggest you bring your own snare. Hardware includes: throne, single bass drum pedal, hi-hat stand, snare stand, boom stands. Cymbals will be provided, but please bring your own cymbals.


 
STAGE TIMES
---