Randy Malloy has been chosen as a ComFest Honored Volunteer. This honor is but one of many kudos Randy has received as the local hero of independent radio.
As the owner of radio station CD101 and its successors, CD102.5, and now, CD 92.9 FM, Randy has fought to keep local focus in an industry that has become increasingly consolidated and homogenized. As Randy stated on his station's website, "…we are proud to continue to offer live, independently operated radio and continue our commitment to local businesses, local artists, and the entire Columbus community - and soon the Delaware, Ohio community. We are one of the last bastions of independent radio in the United States – and we relish that role."
An essential part of Randy's commitment has been support of ComFest and the ComFest community. Randy's stations have provided a voice for Comfest on commercial radio complementing public radio coverage on WCBE. Since the early 1990's Randy's stations have advertised the Festival and broadcast our live shows. They have provided updates, especially during periods of inclement weather. Station trucks have been a constant feature at ComFest providing freebies and music (and ice cream for ComFest volunteers).
"It's a great event and we were happy to be there," Randy said.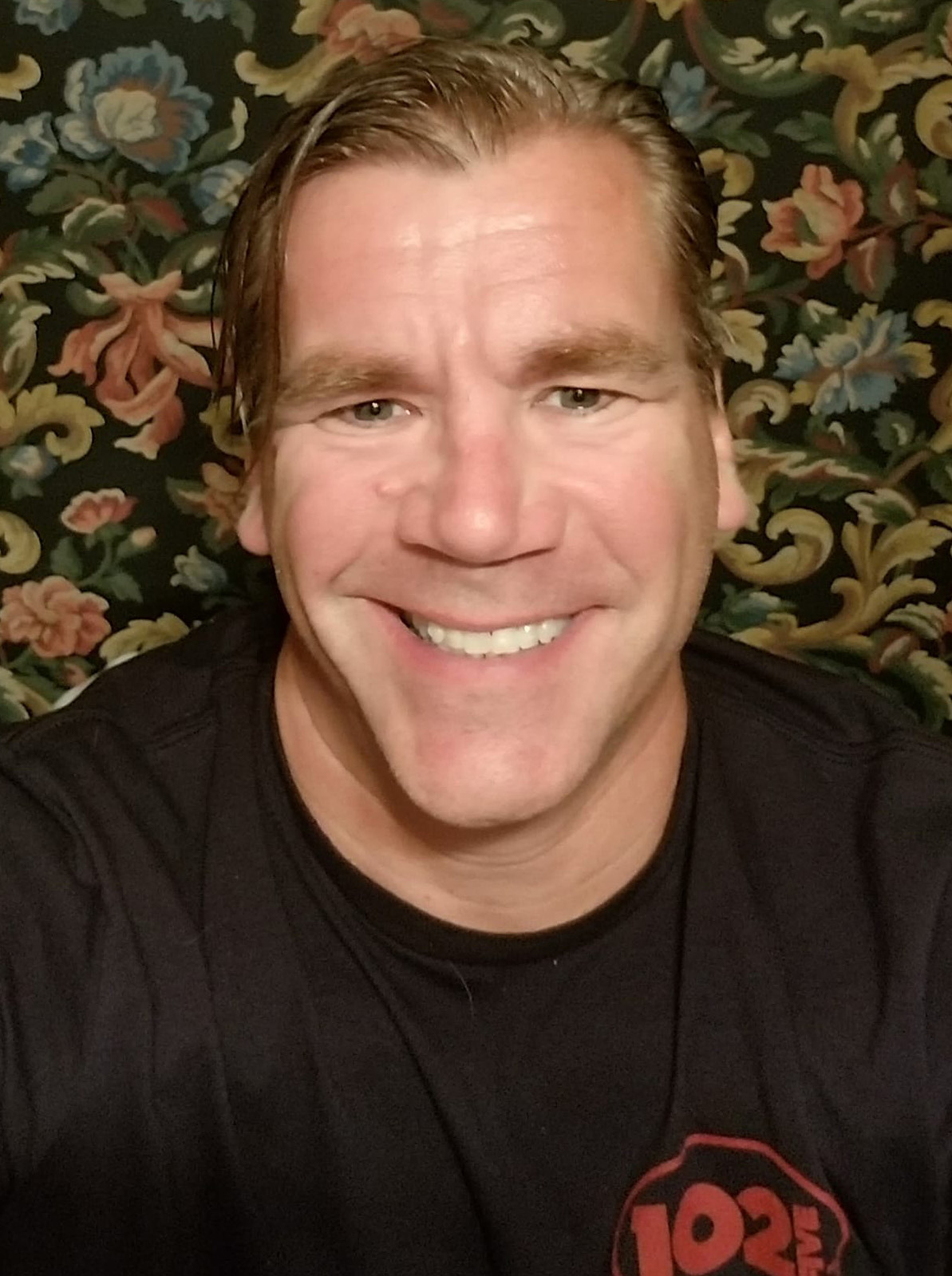 Randy's personal volunteer efforts predate his radio station ownership. After moving to Columbus circa 1990, like so many others, Randy's first ComFest volunteer gig was picking up garbage for Clean-Up & Recycling. He added stage security along the fence line, a job he continues to perform along with beer booth duties. Randy says he also helps with stage announcements.
Longtime ComFest organizer Marty Stutz said of Randy, "He's a big man around town. He's supportive of any place with music, especially local music, local musicians. He's so enthusiastic."
ComFest is all about alternative lifestyles and Randy Malloy, at no small cost to himself, has provided the alternative soundtrack for ComFest 365. For this reason, ComFest is proud to honor Randy Malloy.
For additional coverage of Randy's efforts to maintain independent alternative radio in Columbus, see:
— Harry Farkas 
with research assistance from Barbara Markowitz