Julialynne Walker has had more careers than many could hope to have in a single lifetime. Over her decades of travel across the United States and Africa, she has been a teacher, lawyer, trailblazer, librarian, school administrator, public health professional. Now, she draws upon her rich body of experience to strengthen neighborhood cohesion in Bronzeville through community gardening as the manager of Bronzeville Growers Market & Agricademy.
Julialynne displayed her ability to change institutions early in life. She became the first graduate of the Black Studies program at the College of Wooster by challenging the college to formally recognize the importance of black history and culture. 
After receiving her undergraduate degree, Julialynne moved to Africa to teach in Tanzania for three years in the early 70s. This experience taught her she needed to become better prepared if she was going to work towards systemic change in struggling communities. She returned to the United States and worked as a librarian at Cornell before obtaining her law degree from Northwestern in 1979. Afterwards she worked as a legal services attorney in Chicago for ten years before returning to education as an associate dean at Memphis State. During this time she became involved with the liberation movement in South Africa and wanted to recommit herself fully to social change in Africa. So, she returned to Africa to oversee the School for International Training's study abroad program in Zimbabwe and Ghana.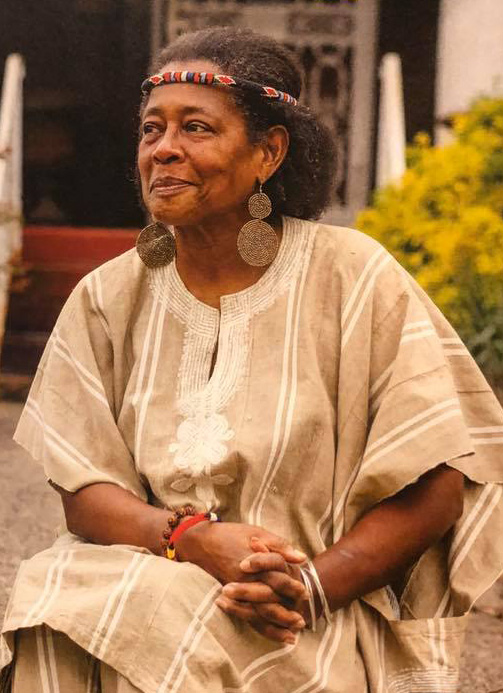 She moved to South Africa after the end of apartheid in 1994 and continued to contribute to social change in the region through conducting diversity and inclusion training and eventually AIDS advocacy. She stayed for 15 years before returning to Ohio.
After a whirlwind of a career abroad, Julialynne returned her focus to a practice that had always brought her stability and comfort throughout her life--gardening and farming. She began by volunteering in the community garden at the Bethany Presbyterian Church in Bronzeville, which her family had helped found over 100 years ago. She began by growing tomatoes for the church's community lunch program and eventually establishing the Bronzeville Grower's Market at 17th and Mt. Vernon, which is open July 1st - September 30th every Thursday from 3-6pm. The location was picked specifically because it is a food desert where there are few options for buying fresh produce in the area. 
Always the teacher, Julialynne also established the Bronzeville Agricademy, which is a 10 week gardening course that welcomes Bronzeville residents of all levels of gardening experience to learn the basics of sustainable food production and nutrition. A core component of the program's approach is to help people develop relationships to support each other's growth as gardeners. She continues to work to support the creation of a "healthy living corridor" within Bronzeville, where her former students can continue to expand their gardening capacity and begin to move into commercially viable urban farming.
As the pandemic has spurred a gardening renaissance, Julialynne has big plans to work with her growing network on addressing many of the barriers that have inhibited urban farming at the policy level. On June 29th, she will convene a first-ever meeting of community gardeners from the near east side at the Franklin Park Conservatory to discuss how they can combine their knowledge and person-power to expand the definition of what is possible for communities to achieve for themselves with regard to food sovereignty.
Julialynne Walker has one piece of advice for the young people she advises that is especially important during our era of rapid social and political change: "It is completely irresponsible for me to tell you what career path you should pursue. You cannot begin to anticipate how the world will change around you and what path it will take you on. Focus on your attitude and obtaining skills and the rest will follow."
— Graham Bowman